01/27
24th Tutor Gathering: Cruising 2015 the RareJob Way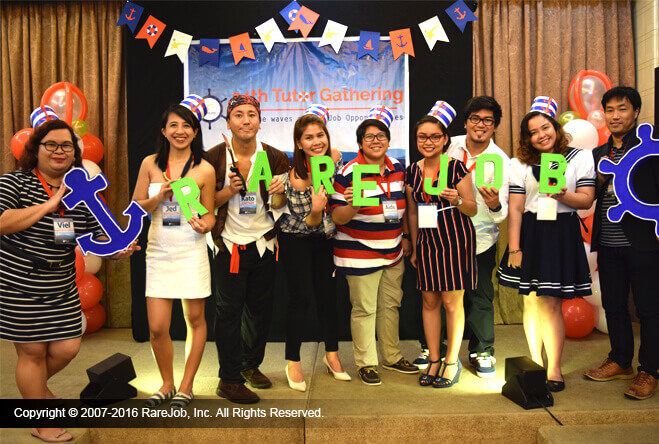 It's been another amazing voyage for RareJob last 2015 and what better way to cap off the year than ending it with a very special Tutor Gathering. RareJob's journey has been exciting since 2007 and until now, the company is still firmly anchored to its Vision of providing "Chances for Everyone, Everywhere". Because of this, it is only fitting that the nautical-themed celebration was held in Luzon, Visayas and Mindanao to have a chance to celebrate 2015 with RareJob tutors all over the Philippines. This nautical-inspired gathering was given the theme RareJob 24th Tutor Gathering: Sail the Waves of RareJob Opportunities.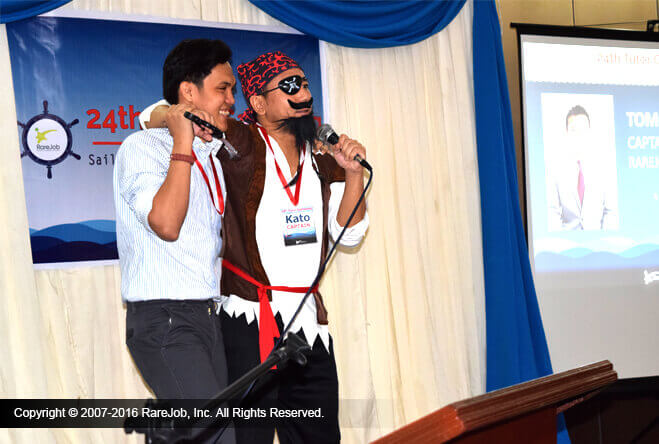 Last December 6, 12 and 13, RareJob sailed to Davao, Quezon City and Cebu to gather both tutors and staff alike and celebrate the achievements RareJob attained last 2015. RareJob CEO Tomohisa Kato, wearing his Jack Sparrow costume, 'hijacked' the cruise, declared himself as Captain, and welcomed all the attendees of the gathering assuring them that the event will be a fun and worthwhile journey.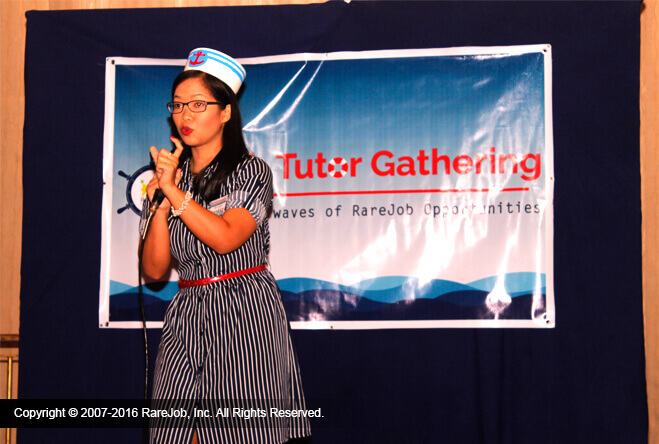 The 24th Tutor Gathering was highlighted by presentations showcasing several projects and improvements launched by the company last 2015. Personal testimonials from the RareJob Ambassador Program trip last November were also shared by Ambassador Annikka in Manila and some staff in Cebu and Davao gatherings.
Both tutors and staff, strutting in their nautical-themed outfits, joined various fun activities before and during the program. A few of these activities include, "Isda Whisperer", where tutors need to identify as many local fish as they can, and "Dress-up my Captain", where groups need to create a captain costume using newspapers. Some lucky tutors also got the chance to take home raffle prizes and exclusive RareJob merchandise.
On top of all the fun, Good Tutor Award Certificates and Grand Slam Awards were given away during all events to recognize RareJob's best performing tutor present during the 24th Tutor Gathering. Of course, RareJob also recognized tutors who brilliantly stood out among all guests on deck by presenting several special awards like the "Early Bird", "Best Dressed" and "Best Newspaper Captain" awards.
DAVAO
The Davao Tutor Gathering held at the Ritz Hotel at Garden Oases last December 06, 2015. More photos here.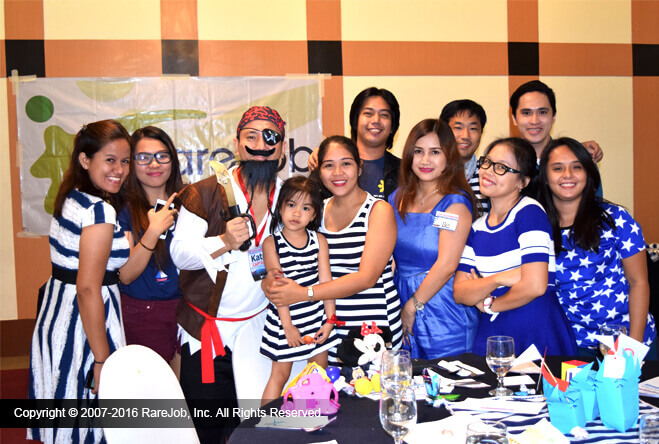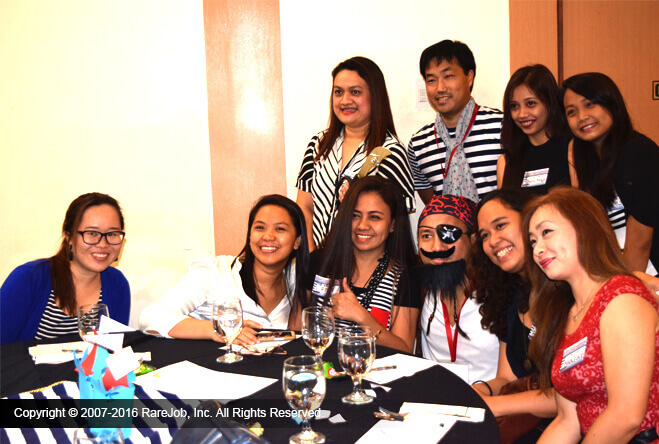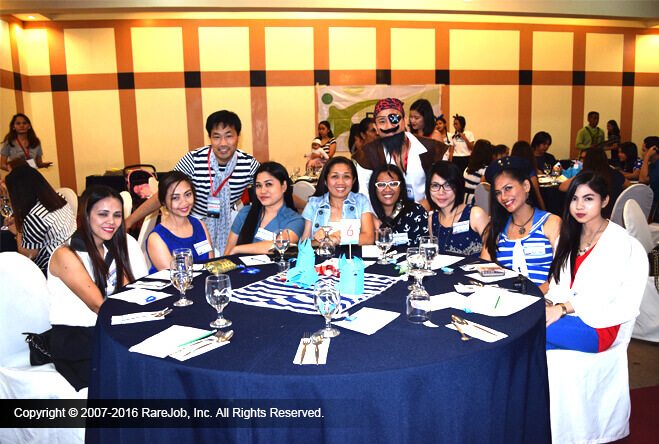 QUEZON CITY
The Quezon City Tutor Gathering held at Hotel Rembrandt last December 12, 2015. More photos here.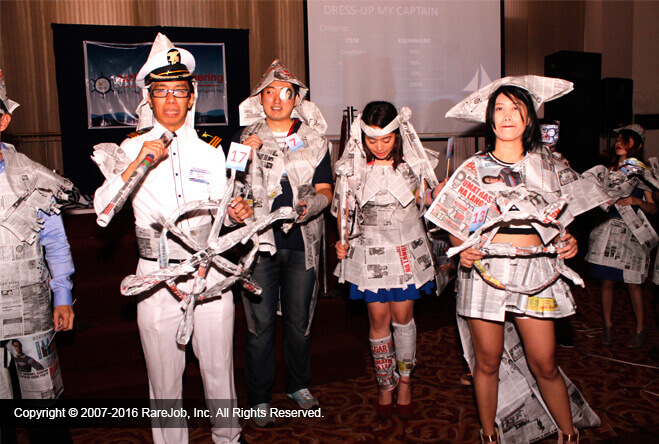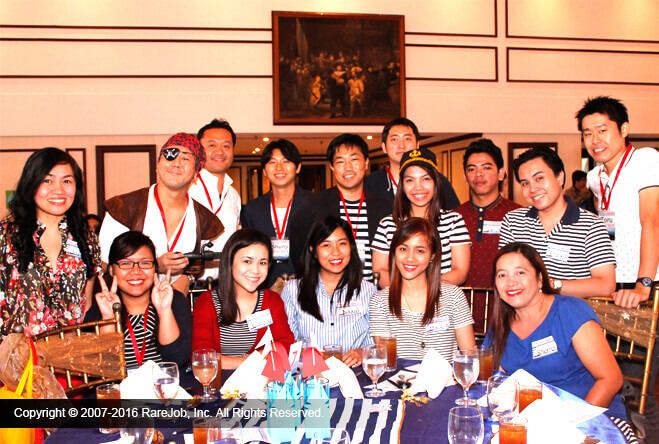 CEBU
The Cebu Tutor Gathering held at Diamond Hotel Suites and Residences last December 13, 2015. More photos here.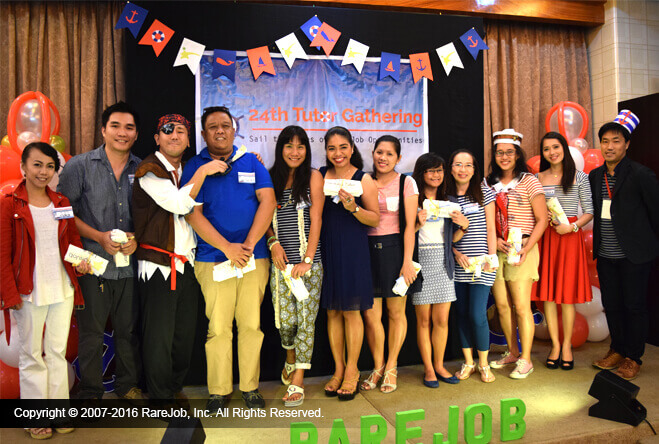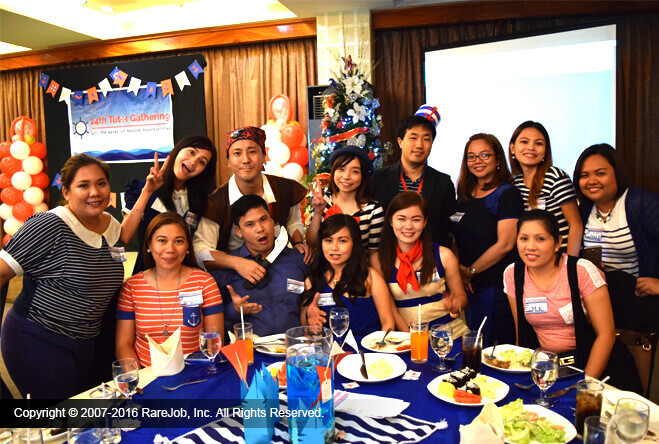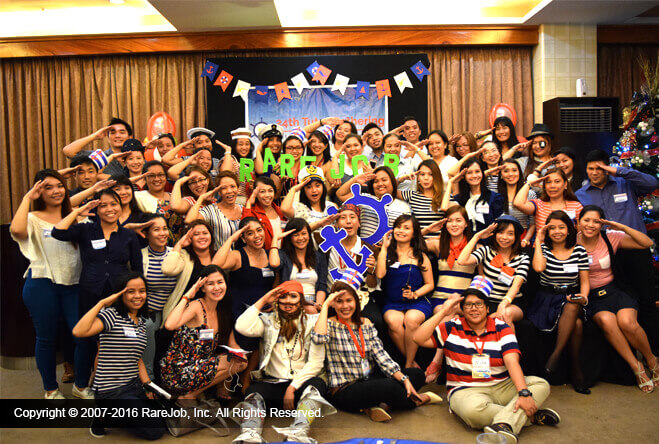 The 24th Tutor Gathering is again another success thanks to the energetic presence of all tutors and staff who attended, dressed-up and participated in all the event activities. Indeed, this event was a great way to conclude last year's remarkable journey. The gathering definitely left everyone excited for the triumphs the year 2016 will bring.
Want to see more RareJob 24th Tutor Gathering photos? Check out our Facebook like page here.